DIMI CONIDAS is a mastering engineer manufacturing a big, deep and realistic sound.
Check out my work and some of the artists I've collaborated with.
STUDIO
The studio is the outcome of years of innovation and refinement that connects the best of both digital and analog.
It all starts with a pristine listening environment.
The acoustic design incorporates an extended frequency response
with remarkable clarity, a deep sense of space and a three-dimensional timbre.
The monitoring system is provided by authentic ATC monitors
coupled with a well balanced DA converter.
At the core is a mastering suite featuring a Maselec MTC-1X Mastering Transfer Console
and a selection of the best vintage and modern analogue equipment
and a wide variety of up-to-date digital tools complete the sonic setup.
The processing chain is clear and direct to guarantee transparency and musicality.
A pure signal flow is optimised by isolated clean power sources
and superior customised wiring.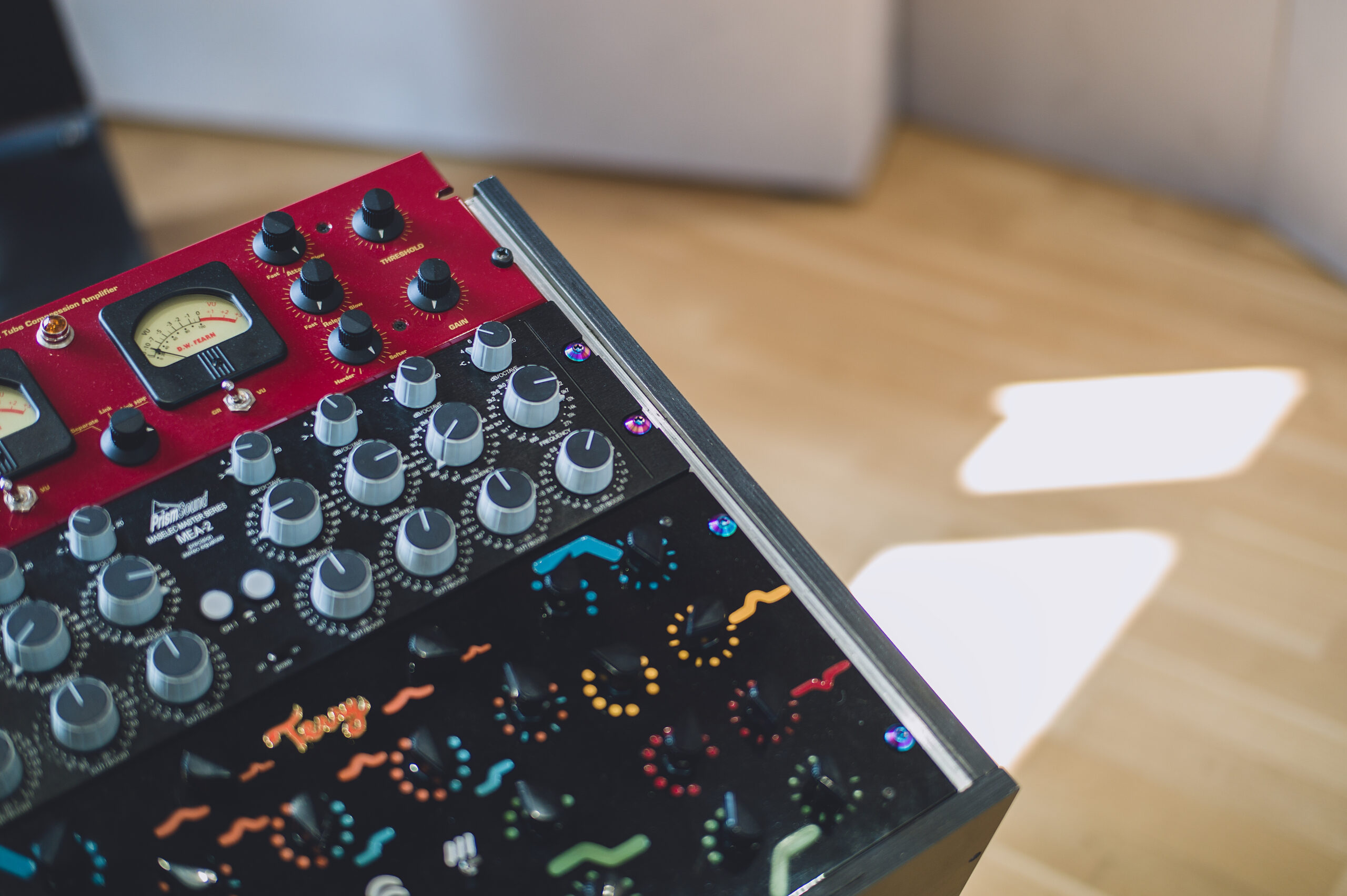 EQUIPMENT
CONSOLE
MONITORING
ATC SCM 50 ASL
ACOUSENCE DAC2PRO CUSTOM
CONVERSION
ACOUSENCE CUSTOM ADDA 191s
RME HDSPE AES
DYNAMICS
DW FEARN VT-7
VACUVOX U23M
WHITESTONE P331
LAAL LIMITER
EQ
GYRAF G23 S
KNIF SOMA
TERRY AUDIO CEQ
INTERCONNECTS | DIGITAL | POWER
FURUTECH
GRIMM AUDIO
JORMA DESIGN
KIMBER KABLE
TORUS POWER
OYAIDE
ABOUT
My working style is all about collaboration.
My aim is make your sound the best it can be.
I believe that music shouldn't just be something that you hear.
It should be something that you feel.
Let's get in touch.